Overall Score
4.5
Handling
Build Quality
Features
Image Quality
AF / Metering
Update
In addition to this review, we've also added a high ISO comparison page, where we've looked at the phenomenal high ISO performance of the Canon 5D Mark III – click here to read more.
Introduction
Acknowledgement
Firstly I'd like to thank a fellow photographer friend, Louis Sinclair, for loaning me his Canon EOS 5D Mark III and Canon EF 24-70 f2.8 L lens for this review.
Louis specialises in architectural and interior design photography, and you can see samples of this excellent work by visiting his website: www.louissinclair.co.uk.
Foreword
I've owned a Canon 5D Mark II for about three years now and continue to use it on a regular basis; the MKII, despite it's flaws, is a wonderful photographic tool and I continue to be amazed by it's results. If I have any gripes with the MKII my only real ones would be the inadequate 9-point AF system and the tendency to underexpose (in certain conditions). Let's be honest here, I'd buy the MKIII purely for the the phenomenal 61-point AF and metering system alone.
What this review isn't
This hands-on review of the Canon 5D Mark III is by no means scientific in it's approach and I'm not here to show you tone curves or graphs, or even pixel peep. Simply, these are my thoughts and findings on having used the Canon EOS 5D Mark III for several weeks.
Handling
The finish on the grip and other areas of the body are such that you'd be mistaken for thinking that the MKIII had been bitten by a radioactive spider. The grip is fantastic, feels great in the hand. Compared to the MKII the MKIII feels tougher, sturdier, stronger and slightly bigger in the hand. It feels right. A minor note, good to see no squeaking going on here, as some users have complained about with the MKII, in particular the door to gain access to the storage card slots.
The MKIII is fully weather sealed, unlike the MKII which is partly weather sealed, and with it's tough magnesium alloy construction, it can withstand the rigours of most environments.
Attention to detail
A small note, but it's a nice change touch. The rubber flaps covering the various ports on the MKIII I found to be easier to open. With the MKII I struggle to open them. In fact, comparing them, the MKIII groove beneath the rubber flaps is about twice as high, so it's clear Canon have addressed this issue based on user feedback. As the say, the Devil is in the detail. Good one Canon.
Buttons
Out with the old and in with the new in this regard; a new button layout will leave those of you familiar with the MKII somewhat bewildered at first but before you know it, you'll feel right at home with the new layout, I certainly prefer it. Also, remember those newly introduced buttons, such as the Rate, Movie mode switch and Custom Fn button (slightly up from the shutter release button). Now, when reviewing photos on the rear LCD (which is stunning by the way, in colour reproduction, clarity and sharpness) you simply press the magnify button to immediately zoom in on the area you focused on and at maximum zoom; critical for checking focusing accuracy instantly.
Mode Dial
As  expected, Canon have introduced a locking mechanism directly onto the Mode dial. It's very easy to use and a very welcome addition, without having to spend more money to add it, as Canon offer to do with the MKII.
On/Off switch and Lock switch
The On/Off switch has moved home; it's now located directly beneath the Mode dial. No more accidentally moving the switch. Purely from an aesthetics perspective, I like how the switch follows the clean curve of the body; perfectly designed and implemented.
There's also a new Lock switch (in the form of a horizontal slider) beneath the thumb-wheel on the rear of the camera. This is a nice touch if you're prone to nudging the wheel and changing settings without realising it until it's too late.
Overall
In summary, the MKIII feels better in the hand than the MKII in so many ways. It feels better built, stronger, more robust, chunky without being a brick, and thanks to that radioactive spider in the Canon lab, it sticks to your hand.
Operation
Menus
Aesthetically slicker menus have been introduced with the MKIII. Very similar to the MKII menus, but there's now sub-menus; once you're on a main tab, beneath it appear little boxes indicating how many other sub-menus are contained within the chosen tab. Cycle through the sub-menus using the scroll-wheel near the shutter release button. The rear thumb-wheel still cycles vertically through the menu options. Navigating between entries is quick and effortless, and of course, don't forget the custom tab, where you can choose to store your most frequently accessed settings.
Shutter Noise
With the MKIII comes a different shutter noise; compared to the MKII it sounds more, how to describe this, well, technical and tight, no-nonsense even. The MKII's sounds like it's trying to make a point, drawing out the tedium of having to flip the mirror up and down. Personally, I'm not one to consider shutter noise a problem per se but I appreciate that wedding and street photographers, for example, may place some priority to this.
AF System
Everyone knows the MKII focusing system was dated even when the camera was introduced to the world back in 2008. Things have changed, in a major way. The MKIII borrows it's AF system from the top-of-the-line Canon EOS-1Dx. AF comprises of a mind-blowing 61 points, compare that to the MKII's 9-point AF system. Actually, don't bother, it's night and day. Of those 61 points, 41 are cross type and so the need to focus and recompose using only the centre point may finally be long gone with the MKIII. Focusing is quick and accurate, even in AI Servo mode, which ties in nicely with the MKIII's 6fps shooting speed, more on that later. In all, the new AF system is nothing short of stunning and a very welcome feature.
With the new AF system, a dedicated AF options menu has been introduced, and it's pretty comprehensive. You can select from and set the AF system to different AF tracking modes, from an all-round general purpose mode to various sport modes. Shooting sports with this camera will wield great and consistent results. I took a sequence of high speed photos of a car travelling towards me and the results were great (in hindsight, the shutter speed was a little low so results were a little soft in places – whoops, my fault not the cameras!). Sure, the Nikon's have had the luxury of their wonderful 51-point AF system (albeit with less cross-type points and these are mostly clustered in the centre of the viewfinder) for a few years, but I'm confident in saying that Canon have surpassed Nikon in this regard.
Click on a frame to view: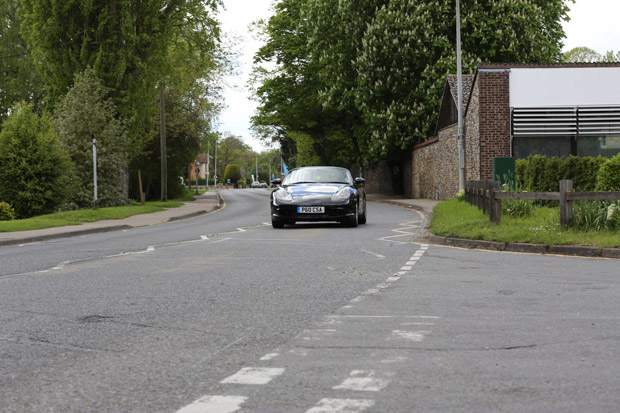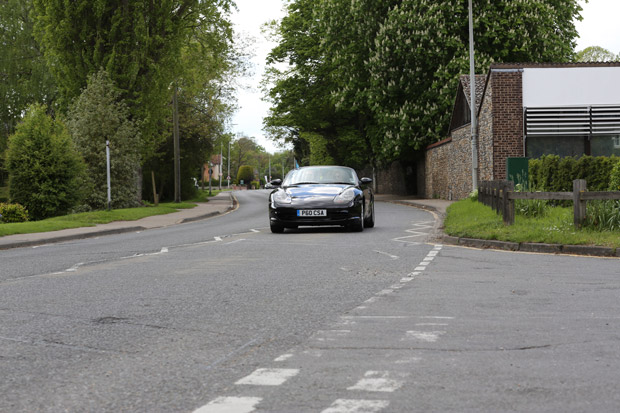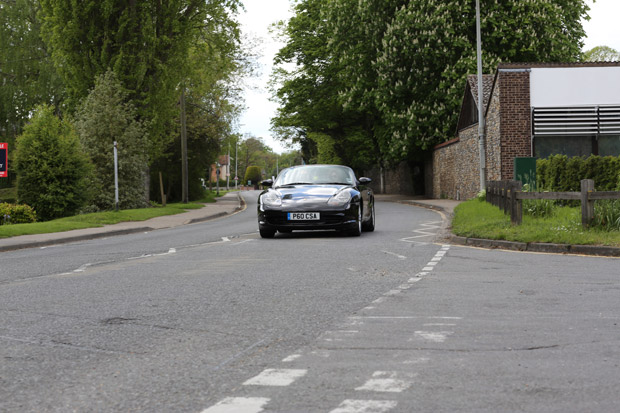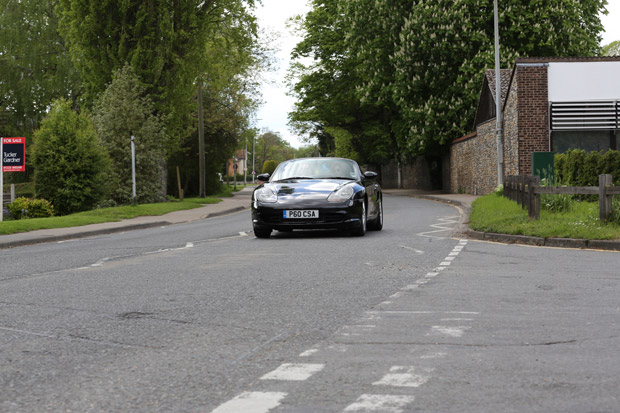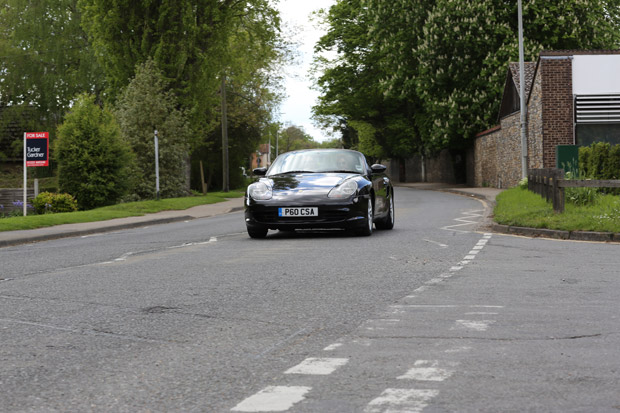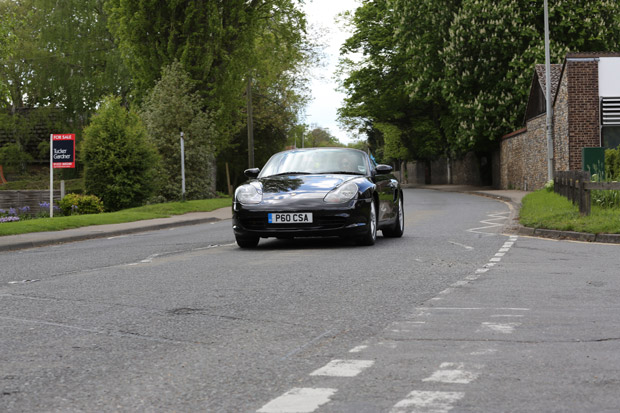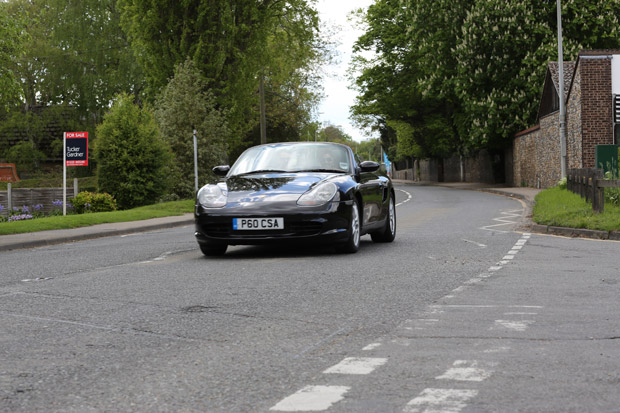 Click here to download the car sequence RAW files (large file – approx. 187MB)
Metering
From what I've seen today, the 63 zone dual layer metering system does a wonderful job of delivering good exposure levels and maintaining highlights. With the MKII I've always found it to underexpose a little, but with the MKIII I found it to be more consistent and accurate, not just in colour accuracy, but also in exposure across the entire frame.
Not surprisingly, colour accuracy within indoor lighting conditions fell mostly on the warm side, as can be seen from some of the indoor restaurant photos below.
Information! Tip: Click the title of the sample photos below to get access to full size photos on Smugmug
HDR Image Effects
For the first time, Canon has introduced in-camera artistic effects to their 5D line, and we're not talking about a pop-art filter here but a HDR mode. High Dynamic Range works by combining a series of photos with different exposure levels (normal, under and over) to create a single photograph which has a greater degree of dynamic range than is possible from just one exposure/photograph.
Conclusion
Part 1 of my review has come to an end; and of course there's so much more to the MKIII, like in-camera HDR mode, the video mode, the new AF and metering, dual storage card slots, and much more.
Sample Photos
Click here to view full size sample photos on Smugmug.
Here are a selection of photographs taken with the Canon EOS 5D MKIII. These were shot in both RAW and Large JPEG. JPEGs here are straight from camera with no post processing. More detail can be extracted from the RAW files, and some samples are made available on this page, and on our Canon 5D Mark III high ISO comparison page.
Canon EOS 5D Mark III Samples
42 photos